Rose colored glasses have nothing on this season's sunglasses. They are brightly colored and covered with unique patterns to truly make them a standout accessory this summer. If you missed our post on Sunglasses for your Face Shape, start there. Then come on back to see how much fun you can have with color.
First, make sure your sunnies suit your style, personality and your own coloring. If the frames wash you out they are drab not fab.
The caramel colors of these sunglasses look fantastic against Beyonce's coloring. Plus the geometric shape flatters her oval face. Every piece of this ensemble, from her hair color to the printed dress, works in harmony with these sunglasses.

Next, look at the lens color. Ombre colored lenses, fading from dark to light, can be very enhancing on the right face. Long or heart shape faces with pointy chins wear this style perfectly. Check out Ashley Green showing us how to wear this look with style. We love her pup accessory too!

Jessica Biel continues to show us how to wear ombre, but then ups the ante with a red framed aviator. Sienna Miller goes a bit bolder with a red wayfarer. Frame color really needs to compliment you. It should pop on you regardless of what you are wearing. These two lovelies show us how it's done.

To rock a pair of patterned sunglasses you really have to know your personal style. Jessica Szohr took hers to the max by mixing her black and white patterned sunnies with a red and white polka dot scarf. Very eclectic and so fun paired with her leather bomber jacket.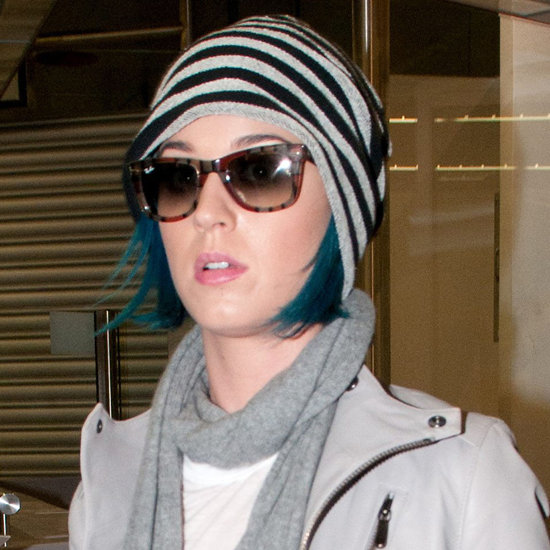 Katy Perry went with a more subtle tortoise shell pattern that wouldn't compete with her hair color choice.
Even a leopard print gives classic sunglasses a little added style. Miranda Kerr has an easy summer vibe in her shades.
We want to hear what color or pattern you're wearing this summer. If you stuck in basic black, maybe this post will inspire a shopping trip. A fabulous pair of shades is one of the Fastest Paths to Effortless Style. Plus they just make you feel like a million bucks!
For more tips to finding the perfect summer accessories, check out Natalie's bestselling book, Frumpy to Fabulous: Flaunting It. Your Ultimate Guide to Effortless Style. It is available in Paperback, Kindle and Abridged Ebook Format.